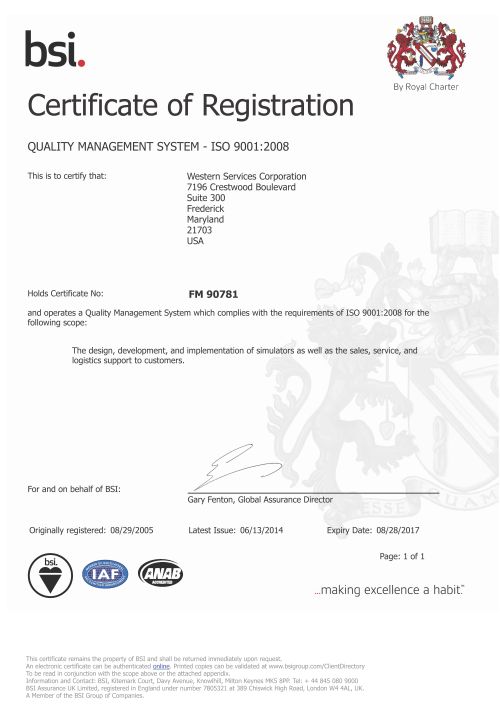 When it comes to quality, WSC means business. We maintain an ISO 9001:2008 certified Quality Management System that blends agile R&D practices, rigorous simulator-project management, and collaborative, responsive customer interaction and support. Continuous improvement is the catalyst driving our quality program forward.
Our agile R&D practices place a high value on customer collaboration and iterative product development. This allows WSC to deliver our commercial software products to customers earlier than traditional methods. Implementing agile processes supports our ability to provide cutting-edge, high-quality products and services in an efficient and cost-effective manner. Through rapid response to our customers' changing requirements, WSC has maintained a leadership role in the ever-evolving world of power-plant simulation and Simulator-Assisted Engineering (SAE).
While agile practices benefit our commercial product development and design processes, another set of more traditional and systematic processes are employed to meet the needs of our simulator customers. Simulation projects are managed with a well-defined and repeatable set of processes that consist of iterative analysis, design, development, unit testing, integration, and V/V. Throughout the simulator project, continuous feedback is provided to our customers through detailed status and progress reporting. In addition, our engineers work closely with our customers during the project design, development, and both factory- and site-acceptance testing. We are happy to continue providing expertise to our customers post-delivery, as well.
As WSC moves forward partnering with more and more customers, we will continuously strive to improve our products, processes and services to meet our partners' needs in the growing power-plant simulation and engineering industry.