WSC Awarded Contract by AES to Develop a Generic Once-Through Steam Generator (OTSG) Operator Training Simulator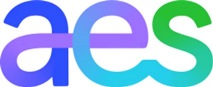 WSC will provide AES with a generic operator training simulator based on AES's Redondo Unit 8 Once-Through Gas-Fired Supercritical Boiler (OTSG) Power Plant. The simulator project will provide an operator training environment, using simulation models with emulated Ovation DCS control systems and operator HMIs, that replicates operation of the Redondo Unit 8 OTSG Power Plant important for training.
The simulation modeling scope consists of three levels of complexity: first principles models, intermediate models, and simplified models. First principle models will be developed for the main loop of the OTSG with based on P&IDs, One-Line Diagrams and Plant design data that will be tuned to match actual plant performance. These models will support simulator operation that covers the main water and steam cycle, including:
- Furnace (including Boiler Fans and Gas Recirculation),
- Condenser/Condensate,
- Feedwater (BFP/BFPT and Booster),
- Feedwater Heaters,
- Steam Turbine (steam part),
- Main Steam Headers and Bypass System, and
- Electrical models (Generator/AVR/Synchronization).
The simulator plant process modeling will be implemented with the 3KEYMASTER real-time simulation environment. The 3KEYMASTER Advanced Instructor Station (IS) will carry out simulator controls such as freeze, snapshot, reset and all other IS functions. All computers will communicate through a dedicated simulator LAN.
WSC is proud to note that this will be the 4th simulator project with AES in the past few years: Southland/Alamitos CCGT (completed with GPS), Petersburg 3 Fossil, Alamitos Copy for the Dayton ROCC, and now, Redondo Beach OTSG.