WSC 2021 Consortium Meeting Virtually with Daily Sessions November 1-19, 2021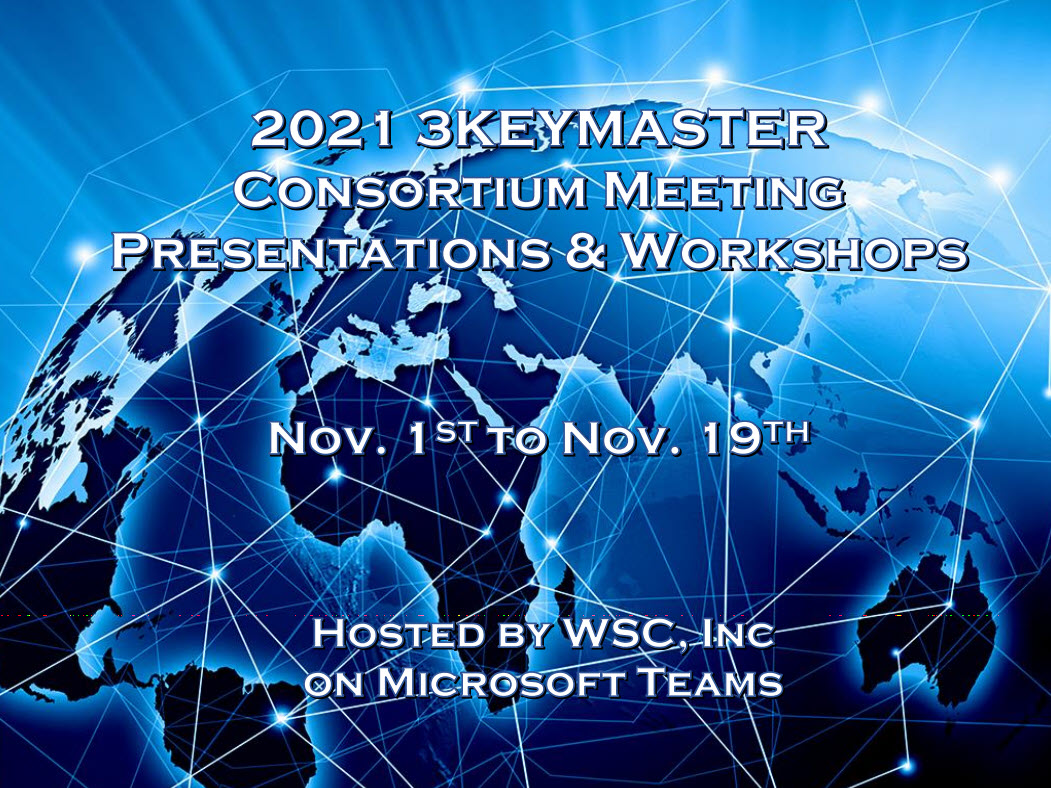 WSC is pleased to host the 2021 3KEYMASTER Consortium Meeting as a virtual meeting using Microsoft® Teams in daily sessions from November 1 through November 19. Attendees and participants will include a variety of nuclear, conventional plants (Fossil/CCGT), Navy Nuclear Laboratory, and educational institutes.
Scheduled presentations and workshops include 2021 enhancements to 3KEYMASTER, the latest developments on Web-based delivery, 3KEYMASTER online training options, using the Instructor Station to recreate plant events and train for abnormal operations, and simulator maintenance strategies. Each of the WSC-led workshops will be recorded and made available to all Consortium members via the WSC website.
Presentations by WSC customers will include discussions such as the Burbank Water and Power (BWP) simulator update and the GEH BWRX SAE effort. As with past Consortium meetings, targeted training sessions with WSC staff will be arranged, such as Advanced FlowBase or other Tools Modeling, Task/Programming issues, Third-party interface issues, DCS or HMI emulation or stimulation issues, and assistance with Administrative project support.