Energy Generation Conference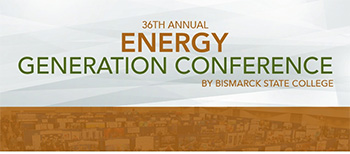 In January, WSC attended the Energy Generation Conference in Bismarck, ND, which is dubbed as a cooperative effort among energy producers, suppliers and educators to promote competitive, efficient and safe energy production.
The newly updated Bismarck Event Center hosted over 300 booths with over 250 exhibitors/vendors and thousands of attendees. The conference had a variety of presentations covering areas in the following tracks; Engineering, Instrumentation, IT, Mechanical, Professional Development, Safety and Support Services. An interesting aspect of the conference is that it opens its doors not only to the energy industry, but also to the public with a special invitation to high school students from around the state. As well as attending the conference, Mark Terry and Tommy Utmel met with Bismarck State College (BSC) to follow up with the delivery of the web-based simulation project. BSC also gave us a grand tour of their impressive facilities and labs.